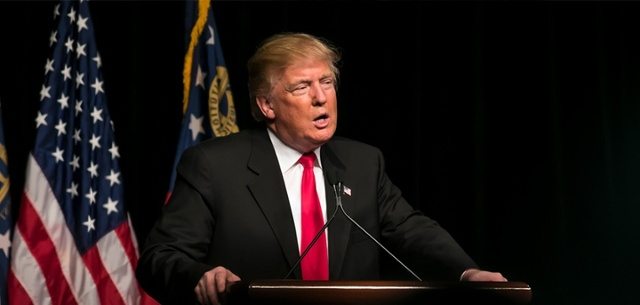 In the weeks since the new administration has taken office, the news cycle has been filled with talk about executive orders and memos, controversy and, most of all, uncertainty. Many industries have already been affected. You may be wondering what this means for RIAs and how a Donald Trump DOL Fiduciary Rule might affect your firm.
From the investment perspective, a great deal of speculation is going into the Trump administration's eventual action (or inaction) regarding regulation in the investment industry, particularly the Department of Labor Fiduciary Rule set to start a yearlong rollout in April 2017.
What Is Donald Trump's DOL Fiduciary Rule?
Firstly, remember that this rule wasn't actually written by the Trump administration. It was created and released before the new president took office. The question, however, is whether our current president will attempt to make changes to the rule itself or how it will be enforced.
The hallmark of the DOL Fiduciary Rule is its requirement that investment advisors are required to act in the best interest of their clients. Wealth managers dealing with funds that fall under the Early Retirement Income Security Act of 1974 are fiduciaries. Previously, RIAs only had to select investments that were "suitable" for clients, language that allowed less scrupulous advisors to steer clients towards investments that were technically suitable but had high fees or commissions.
This portion of the DOL Fiduciary Rule is intended to provide better protection for clients to keep RIAs from being sued for failing to adhere to the new mandate.
What Can RIAs Expect?
On the campaign trail and now in office, Trump has been notoriously anti-regulation, and pundits have speculated that he will derail the rule in some way, but so far there is no official word from the White House.
However, experts are currently advising investors to prepare for the April 2017 rollout. Barring action from the administration, the DOL Fiduciary Rule should go forward. Some are even saying that investors should follow the rule whether it is implemented or not, as doing so will foster greater trust and loyalty from clients, increase business, and create more positive outcomes overall for RIA firms and their customers.
Even without full implementation, the DOL Fiduciary Rule has raised clients' awareness of predatory practices within the industry, and those investors who aren't careful about assuaging clients' heightened fears do so at their peril. Today's clients are likely to vote with their money and move their funds elsewhere if they feel an investment advisor is not looking out for their best interests. They may also be more likely to bring lawsuits against RIAs and firms because of this.
As RIAs were already considered fiduciaries under SEC regulations, whether the DOL Fiduciary Rule is allowed to take effect or not, or pushed forward in an altered form, the impact could be minimal.
But while some things are unlikely to be affected by the Donald Trump DOL Fiduciary Rule, what will probably have more effect on RIAs is the change of SEC chairperson. Former chair Mary Jo White announced following the election that she would step down in January 2017. Trump appointee Walter "Jay" Clayton is described as preferring a focus on capital formation instead of enforcement. This could result in fewer audits for RIAs who fall under SEC jurisdiction. However, don't take that to mean you shouldn't be ready for one.
How Can I Prepare?
With so many changes happening in the financial industry, there is no time like the present to make sure you're on track with RIA compliance. A comprehensive, powerful software platform like SmartRIA will automatically update to reflect new regulations and requirements, taking the guesswork out of compliance and giving you greater peace of mind.
A user-friendly application rich in functionality can make RIA compliance more streamlined for your firm. With a compliance task calendar and role management for key team members, you can help to establish a culture of compliance before an audit.
Get started by scheduling your demo today. Our team members will walk you through every feature that makes SmartRIA the perfect choice for managing compliance, no matter what happens with the Donald Trump DOL Fiduciary Rule.