We've put these resources together to help you navigate our app, learn more about the compliance tools we provide and get support.  We update it regularly, so be sure to check this page often. We strive to provide best-in-class, Software as a Partnership® support for our customers, and value your questions and feedback.  Please let us know how we can make your experience awesome.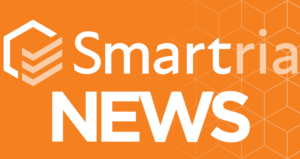 Veteran Entrepreneur and Tech Executive Joins Recently Appointed CRO David Coyle to Capitalize on Smartria's Accelerated Momentum KNOXVILLE, Tenn. – Smartria, the leading provider of
Read More »
Smartria has served to take the compliance "monkey" off of my back. It is very intuitive and speaks clearly to the advisor from an advisor's perspective. The structure and functionality clearly shows the influence of a seasoned financial professional. This is not just another generic, off-the shelf, solution. It allows me to concentrate on my true responsibility - helping my clients achieve their financial goals while ensuring that I am in compliance and am able to help them well into the future as a result. Beyond the compliance aspect, the software does a good job regarding practice valuation, providing business continuity and succession planning. I have not found any other alternative in the market today that incorporates all of these tools in one package. I highly recommend this solution.
The state registration alert is a great feature, by the way! This really is a wonderful product and has been a lifesaver for me.
What I like is how easy it is to use not only for the compliance department but also for employees. It is an excellent tool that guides us to comply with regulations.
We went through an SEC Audit and the access controls and vendor due diligence saved us so much time in reporting for the SEC. Huge help in a stressful time.
Smartria has revolutionized my practice; my time spent on compliance reviews has decreased over 30% since adopting the software.  By loading the compliance tasks and reviews in my compliance manual to Smartria, I've been able to systematize my compliance reviews to make sure nothing slips through the cracks. Not to mention, it's provided me with one centralized location for all of my review documents.  If and when I am ever audited, I'll have all the information we need in one place.  Compliance for RIA owners is typically viewed as a headache (at best...).  Smartria solves that problem by making compliance intuitive, straightforward, and systematic.
The most impactful functionality of this software includes a customizable compliance calendar where alerts can be managed for all employees/advisors and custom forms that can be created to capture critical information including the ability to upload/attach supporting files. Smartria is our one-stop-shop for all things compliance.
Smartria has made an enormous difference in my practice. The software is easy to understand and support has been first rate.  A key feature for me is the ability to keep all my client records in one safe cloud-based platform. The software is flexible enough for me to migrate my existing paper files while it keeps me on track with my new clients and with critical compliance activities.  I've seen compliance literally kill other RIAs. Smartria is the solution for those who will apply it diligently. Because of Smartria I'm no longer losing sleep over my next state compliance examination.SmartRIA takes compliance, organization, and implementation to an impressive caliber.