Our mission is to be the best company in the world at simplifying compliance.
We believe compliance shouldn't be scary, complicated or time consuming. We work hard daily to make our platform and our software the easiest-to-use in the industry.
In our opinion, "easy to use" means:
You can intuitively understand what to do next in the platform, and where to find anything you need.
If you can't figure out how a feature in our platform works by looking at it, there's room for improvement on our end, and we want to hear your suggestions.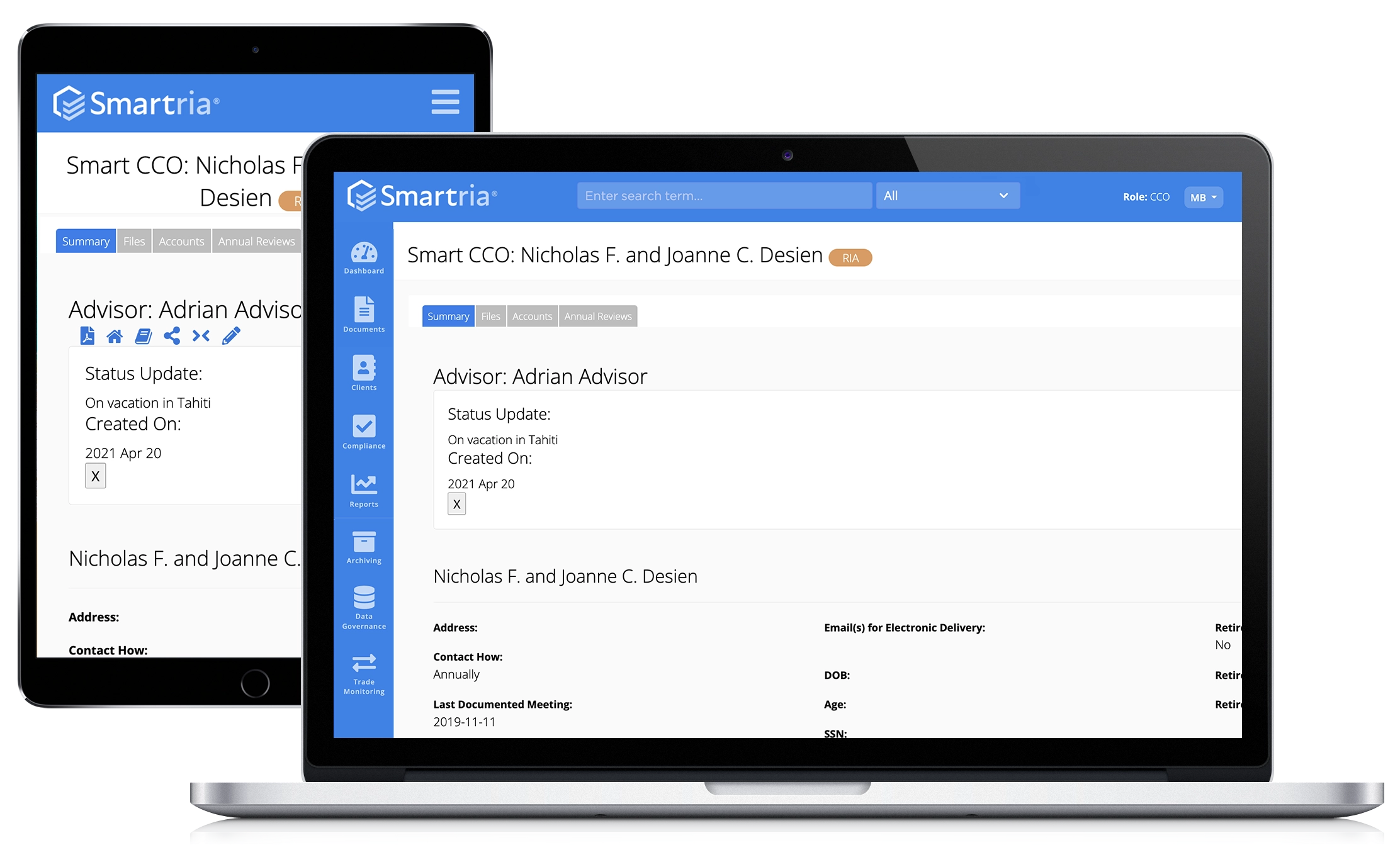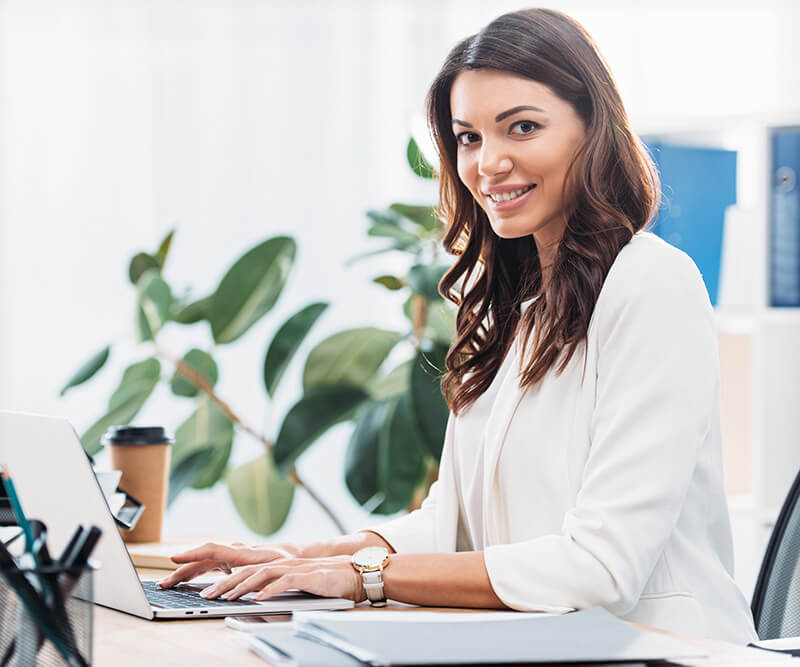 We want your decision process to be quick and easy, based on your needs – not our capabilities. And we want you to benefit from the choice to use Smartria right away – not in weeks or months.
"I was in your platform 2 days before the other company even called me back."
– John T., CCO of an SEC-Registered firm with $790M AUM
We also believe an easy-to-understand sales process includes transparency, and we strive to be open with you about all aspects of our process as you're evaluating Smartria to fit with your company's needs.
Software as a Partnership®
Our company is the best in the world at simplifying compliance. But we don't stop with having a great platform and a responsive sales team. Compliance is important and you need an ongoing support partner, not a support email.
Software as a Partnership® is how we describe our customer relationships. That means:
Constantly listening to customer feedback and requests for improvement
Prioritizing continuous improvement to our application based on what will make your experience better
Continuously improving our internal processes to make every customer interaction we have as productive and helpful as possible
Learning from what we do wrong and remembering to keep what we do right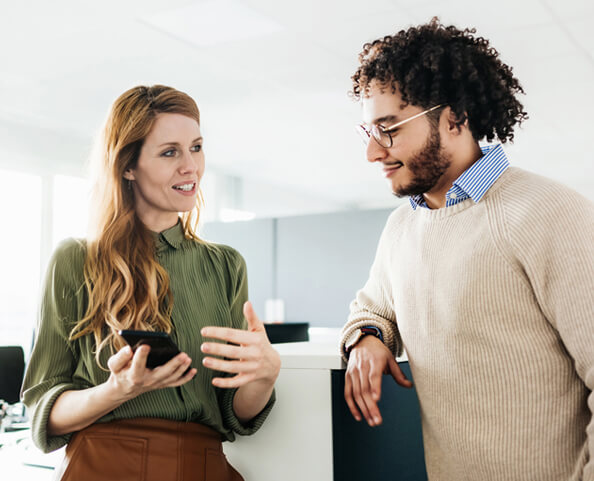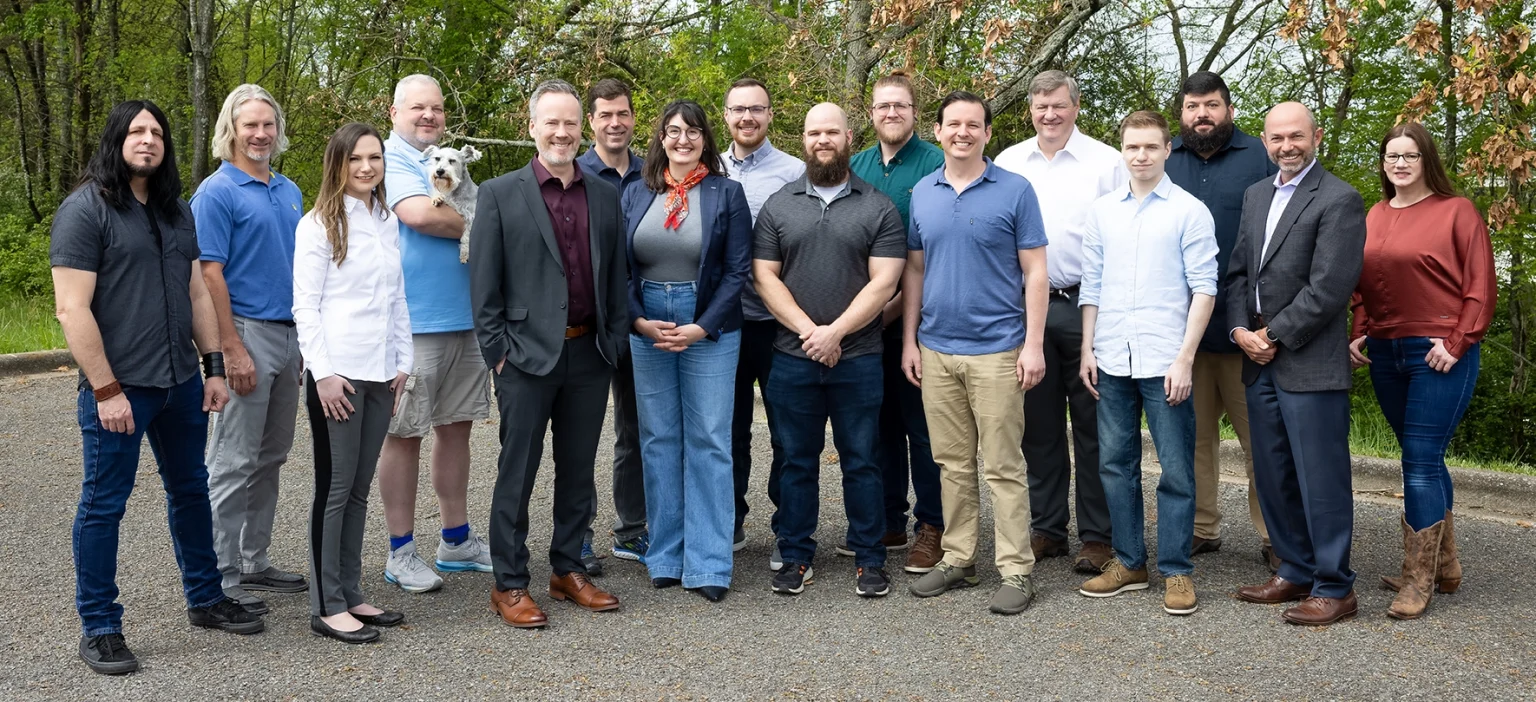 We believe our team is exceptional, and we strive to keep our standards high as we grow and bring new people into our company. 
Of course, this includes the standard security policies and procedures that you expect from any company that is taking seriously the responsibility of handling your data.
Finding people who are the right fit for us as a company is equally important.
Though we don't broadcast this much, internally, we call ourselves The Happy Compliance Company. A big part of that happiness is the mutual respect we have for each other and for our customers.
Potential team members must be excited by our mission, because compliance is a burden to companies and the people in them. We provide an important service to our customers by simplifying compliance for them. Our team understands that the Smartria compliance platform benefits your business and the public by helping your company easily manage the financial regulations and reporting meant to protect investors.