Compliance. It's tedious, complex, and confusing, especially with regulatory changes and at least yearly changes in exam focus. However, compliance is essential to the success of your firm. Investing in compliance software will save you time, money, and stress in the long run.
Choosing the correct solution is important to get the most out of your investment. You want to make sure you get it right the first time, especially with so many novel solutions offered. SmartRIA offers a robust software package that streamlines your compliance operations so well that it can become a strategic advantage for your firm that helps you to grow.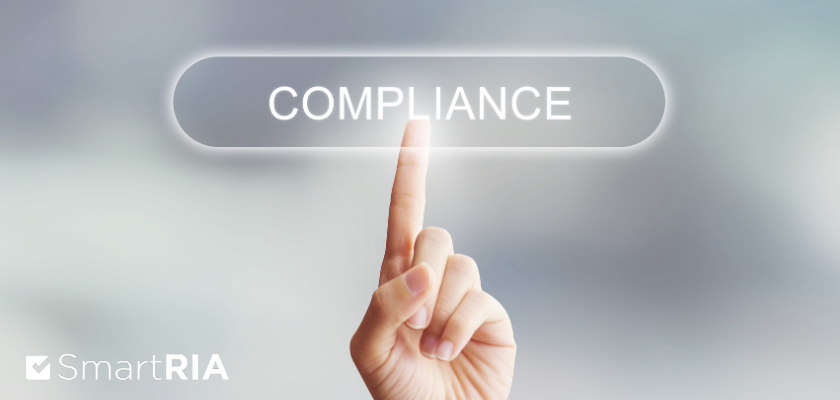 Here are a few reasons you should invest comprehensive compliance software. 
All-in-One Solution 
Switching between multiple compliance platforms and applications wastes time and money. Using multiple tools can also cause important details to slip through the cracks, causing unrecognized compliance deficiencies. With our SmartRIA platform, everything you need is in one place, and you can integrate your favorite tools to solve more problems with less redundancy. An all-in-one solution helps you remain up-to-date on compliance and audit-ready so you can focus on growing your business. 
Automatic Compliance Alerts
It's easy to miss small details that are critical to regulatory compliance. Using a platform that alerts you to compliance deficiencies as they occur and helps you eliminate the issue while documenting remediation steps.  This greatly reduces the chance that you'll miss something important.
Fulfilling Fiduciary Duties
Whether you are a single-person RIA firm or have a hundred or more advisors, the bottom line is to provide the best service for your clients. As their fiduciary, you need to act in their best interest. Securely documenting everything from trades to annual meetings helps your firm build a culture of compliance that helps your firm maintain strong client relationships. Uphold your customer's high standards through your commitment to ethics and compliance. 
Personalized Solutions
At SmartRIA, we get that every firm is different and requires solutions for their own needs. Our software is fully customizable for your needs, so you only use the solutions you need. SmartRIA partners with trusted consultants to support your firm. Each consultant is carefully evaluated before ultimately being matched with your firm. 
Spend less time worrying and more time growing with SmartRIA. Tell us about your regulatory concerns today. We're confident we have a solution for you.