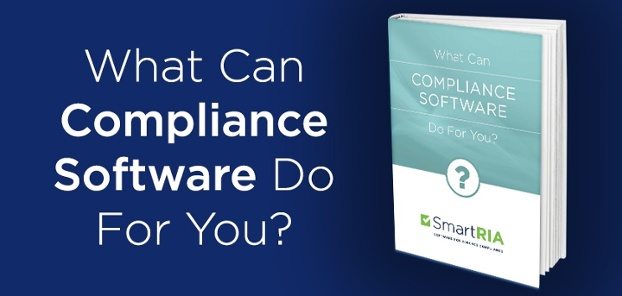 When it comes to your RIA firm, we know you're concerned with the bottom line. You don't have the time or budget to invest in novel solutions just because they're convenient—the tools you use, including your compliance software, need to show real-world benefit before you make them part of your processes.
RIA software, when built by a company that understands your needs and addresses the specific pain points of RIA compliance, offers concrete benefits to your workflow. A robust software package can take the guesswork and anxiety out of compliance, keep you audit-ready, and take some of the burden off your shoulders so you can spend more time growing your business.
Here are just a few things compliance software from SmartRIA can do for you.
Automatic Compliance Alerts
If you're not careful, staying current on compliance can eat into valuable time. Even worse, it can open up a world of worry for you and your CCO. The minute demands of compliance create opportunities for a lot of mistakes to get made. Our SmartRIA application will alert you to missing steps and deficiencies so they can be fixed immediately.
Additionally, you can also use SmartRIA to set calendar alerts for 22 default compliance and customizable tasks. When it's time for an internal review and you need to file or access vital documents, SmartRIA ensures that you won't lose track of them.
All-In-One Solution
You're wasting time, money, and effort if you're constantly switching between several programs to get your compliance tasks done. Not only is this time-consuming and confusing, it's yet another way that compliance tasks and oversight slip through the cracks. SmartRIA tracks every compliance task, enabling you to collect all necessary documents in one place and store everything securely in the cloud for improved accessibility and updating.
Fiduciary Duties
As a fiduciary, you have a responsibility to act in your clients' best interests. While using compliance software doesn't fulfill all your obligations, it does go a long way toward demonstrating a culture of compliance. SmartRIA can help to establish client trust and satisfy auditors in the following ways:
Making sure every client has the current version of your disclosures and privacy policy
Keeping client records stored securely off-site
Keeping you and your staff current on updates to compliance mandates
Streamlined, easy-to-follow workflows with clear steps throughout
Technical support and 24-hour onboarding to minimize disruptions to business
SmartRIA compliance software offers features, functionality, and ease of use beyond other industry applications. Download our free ebook and learn more about what SmartRIA can do for you.