Bloomberg has called SEC Chief Gary Gensler's enforcement an "everything crackdown," so named because he's taking on all aspects of private equity. Since he began leading the SEC, Gensler has introduced a robust agenda of 49 proposals, many of which increase compliance loads for RIAs. There's no question that CCOs and their teams are now carrying a heavier burden.
As your team reviews those changes, ask yourself: When was the last time you checked in on your firm's compliance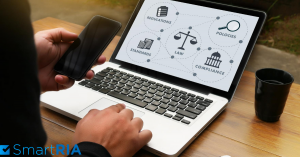 process? Does your current compliance system meet your needs? How about answering updated regulatory requirements under Gensler's leadership?
Going digital with your compliance management can ease the burden so your firm can focus on its core business. But compliance software is not a magic wand, since any software is only as comprehensive as it was designed to be. In other words, your software is only going to do what it was designed to do. And some programs are better than others.
In the face of this growing compliance burden, your software should make it easy for your team to prepare when regulators review your business. If not, these new regulations may prompt a re-evaluation.
But what should you look for in that software?
Good compliance software should automate your team's requirements for logging information, manage those requirements through alerts and reporting, and above all, ensure your firm is fulfilling its fiduciary duty to clients.
As you review your compliance process and compliance software, here are four areas to pay attention to so that your needs – and those of regulators you report to – are met:
Fiduciary Obligations
A fundamental compliance goal is to document your fiduciary duty and regulatory obligations to your clients. That includes logging items such as client agreements and correspondence, billing and fee documentation, trades and alerts, and reviews and reporting. It's a lot of stuff, and is the foundation of a good compliance program. Your software should be able to document this information and organize it for your compliance team. This is especially crucial when you face short time frames to pull information together for an examination.
Operations and Records
Your compliance program should have a centralized, permission-based document repository with operational and regulatory books and records, operational review, and compliance automation. Periodically, someone within your firm needs to take a look at a sample sample of client contracts and make sure that they're executed correctly. This is a big task, but the right software can organize and log this information. 
Employee Trade Monitoring
Rule 204A-1 is the SEC code of ethics that regulates how advisers handle their business for clients and within your firm. You also need to meet trade requirements that include monitoring how advisers themselves invest. Your compliance program should capture your firm's code of ethics and personal trade procedures, along with employee and client trade monitoring and procedures. Software that shows missed steps also helps you avoid ethical mistakes.
Employee Onboarding
Good compliance software offers a few other bonuses by making employee and client onboarding more efficient. Your compliance efforts should make new employee attestations and reporting simple and straightforward. That also means it can be grown to bring on more employees quickly as you hire people, or merge and acquire other firms. Furthermore, it should be able to identify and eliminate "orphan" accounts when employees leave, which can result in sizable fines.
If you ensure your compliance software is working in those four areas, you'll meet fiduciary duties and lighten the compliance load across your firm. Your advisors will become more efficient, with more time to devote to clients. That time savings is important to growth. Furthermore, meeting those needs means your compliance team can work better. And that means your compliance will meet regulator demands more easily at any enforcement level.